Let us transform the interior of your business, school or organization.
At Revival Iron & Wood, we partner with interior designers, architects and project managers to create furniture that will add a unique element to any room.
We recently partnered with the University of Missouri, also known as Mizzou, to create benches for their medical research department and engineering department, as well as a table for the women's volleyball room. The furniture needed to be functional and fit the modern aesthetic of the space.
The end result was these industrial benches and this table that feature clean lines and sturdy iron.
This sliding door was a custom project made from reclaimed barn wood. The rustic accent piece is located in Vivo Salon in Springfield, MO, and was featured in the June 2017 issue of 417 Magazine.
When the opportunity arose for Revival to create retail fixtures for Fritz's Adventure's giftshop, we knew that these sturdy rustic-meets-modern pieces would compliment their out-door themed merchandise.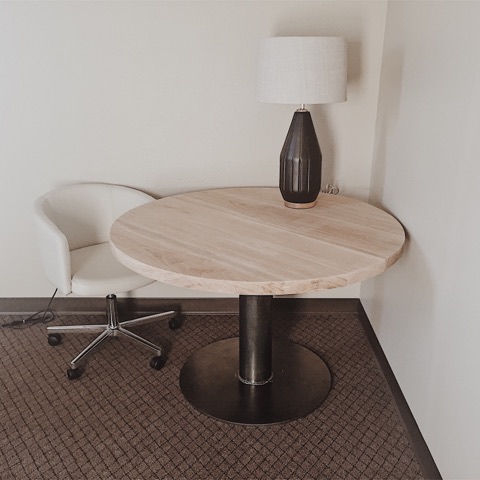 By partnering with Touché Design Group, we created this table located at James River Assembly's North Campus. We believe that partnering with interior designers allows us to create furniture that compliments fits the needs of any space.